It's not enough for the doctor to be competent. Isn't it also important where he puts up his practice? Choosing the ideal blogging platform is almost as crucial as the material you're attempting to sell for any blogger.
This article was written specifically for people who want to build a blog for free. You want to end up with the best blogging site possible, one that is simple to use, customize, and easy on the eyes of your readers!
Are you considering posting your thoughts on the internet? Or even attempting to generate a decent living simply by sharing your thoughts on the vast online arena? You may start a blog for free on any of the many free blogging sites accessible. Of course, deciding on the finest blog platform is entirely up to you and your needs.
Below are brief descriptions of the Five blogging platforms that will assist you in deciding which one to use while attempting to build a blog for free.
WordPress.com
WordPress.org
TUMBLR
Wix
Square space
WordPress.com
WordPress requires no introduction when it comes to the top blogging platforms. For years, it has been the most popular and widely used blogging platform. WordPress.com and WordPress.org are the two versions accessible. Although the software is free to download, WordPress.com is a free platform and WordPress.org is a premium one.
WordPress.com is a popular blogging platform that is available for free online. Don't get the terms WordPress.com and WordPress.org mixed up. Both are distinct. Even though WordPress.com is free, you can upgrade to a custom domain name, more storage, and other premium features.
However, this is entirely dependent on your budget and requirements. The following are the reasons why WordPress.com is at the top of our list:
First and foremost, if you don't mind using a WordPress.com sub-domain, it's completely free. Even a custom domain name, which costs $14 for a year, is relatively reasonable.
WordPress.com, unlike WordPress.org, does not require any setup. There is no need to set anything. It's as simple as creating a WordPress account.
The best thing about WordPress.com is how simple it is to use and manage. Even a complete novice can easily create a blog on WordPress.com.
The fact that you're using the free version doesn't mean you can't use the plugins. You can still make use of them to improve your blogging experience.
WordPress.com, as one of the top blogging platforms, can provide you with a fantastic blogging experience, especially if you are a novice blogger. In conclusion, WordPress is the greatest platform for creating a blog.
WordPress.org
In our list of the top 5 best blogging platforms, WordPress.org is ranked second. WordPress.org is the ideal option for you if you desire complete control over your blog. It's a free open-source blogging software that makes it simple to create a blog or a company website. You'll need to sign up with a WordPress hosting provider because WordPress.org is a self-hosted platform. You may install the WordPress software on your computer and use it to create a blog or a website after obtaining web hosting and a domain name.
WordPress.com is a free blogging platform, whereas WordPress.org, while free, requires you to acquire web hosting and a domain name. Spending money on WordPress.org, on the other hand, is more of an investment. As a result, we recommend that you utilize WordPress.org because it allows you complete control over your blog.
TUMBLR
Tumblr has carved out a niche for itself among the free blogging platforms. It is undoubtedly a fascinating sector that mostly deals in community-based updates and postings, as well as having a one-stop shop appearance with its image-filled galleries.
Below are a few advantages and disadvantages that will help you distinguish it from the other top blogging platforms and determine which platform to use for your individual needs. Go ahead and take a look at them.
Simple and basic features combined with an excellent user experience assist you in creating your own blog for your own purpose.
It's more of a community-based website with a great image gallery on the line, including re-blogging tools and the like, than a social networking site.
Apart from the economical hosting features, high-end premium themes are offered at an affordable price. Creating a Tumblr blog is completely free!
It is a terrific alternative among the blogging platforms because it provides appealing apps for many types of Smartphones on the go.
Wix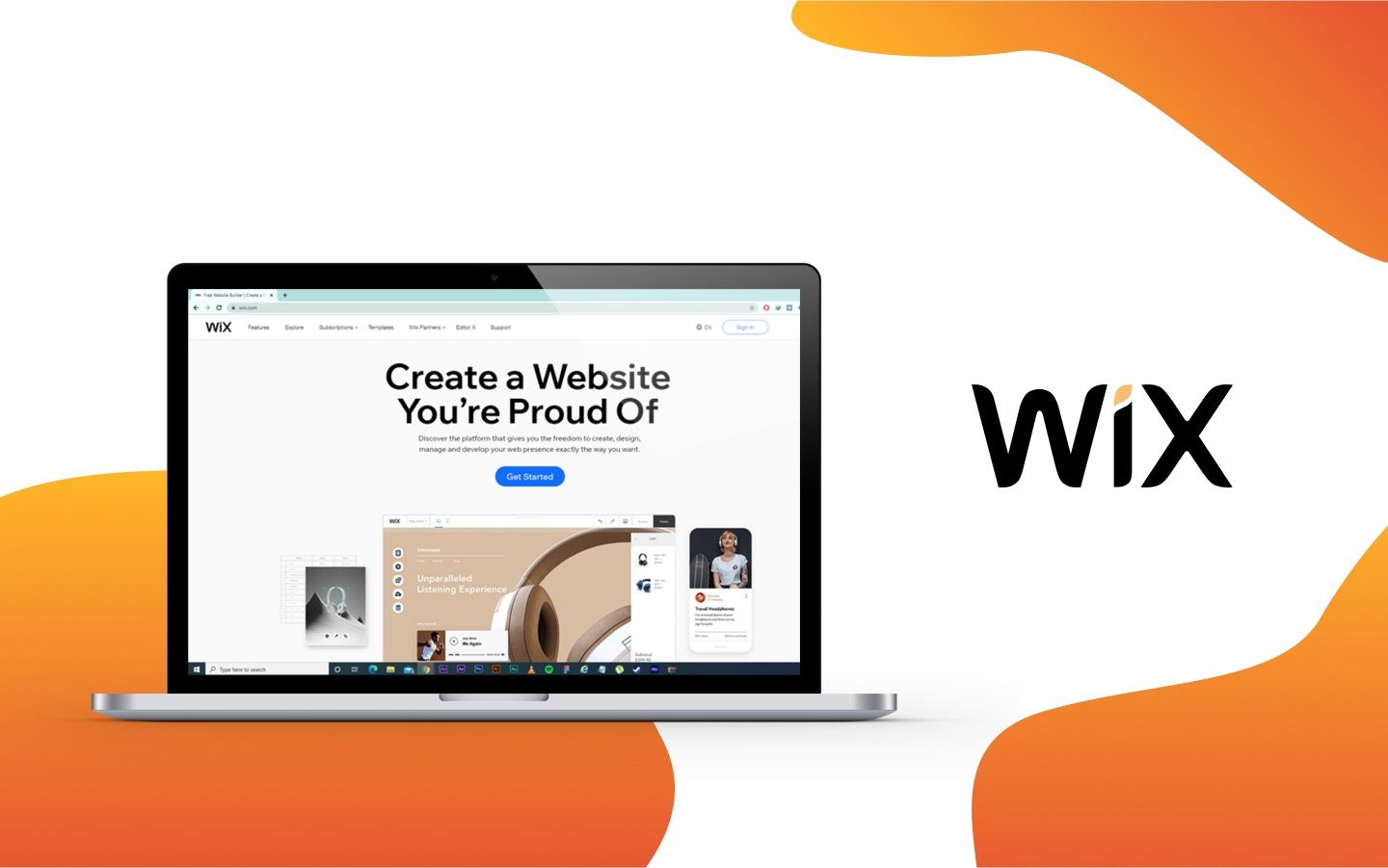 Wix has grown in popularity as a website builder over the last few years. And it's still the only platform that can compete with WordPress today. Although it is most frequently associated with website creation, it may also be used as a free blogging platform. Wix is the greatest drag-and-drop website builder for quickly creating a blog or a website. It is one of the greatest blogging platforms because it offers a wide range of blog themes and third-party apps. It's simple to make new posts, amend material, manage comments, share posts on social media, and so on using Wix. So, whatever you're looking for in a blogging platform, Wix has it.
Wix makes it simple to start a blog. You must first create an account by entering your email address. You can also use your Gmail or Facebook account to join up. After you've made your Wix account, you'll need to answer a few questions, such as what kind of website you're building. Because you're starting a blog, choose Blog from the drop-down menu. Then you must decide whether you want Wix AID to construct your blog for you or if you want to create your blog yourself using the editor.
Square space
The ability to create a high-potential website with expanded functionalities is one unique skill that is in high demand in today's industry. There are a lot of website builders to choose from to match your specific needs, and Squarespace is one such free blogging platform that has such features.
However, you should weigh the benefits and drawbacks before deciding whether it is the finest blogging platform.
Pros
It's simple to construct and quite functional. The platform is extremely user-friendly.
The elements of user-friendliness and flexibility are substantially higher. There are some fantastic themes available for you to use.
All squarespace users have access to full-time, rapid help.
Themes and plugins are updated on the server side, thus no user interaction is required.
Cons
Not ideal for sophisticated and high-end users that need a higher level of design professionalism. If you want, you can choose from a variety of minimalist design options.
Premium packages are slightly out of reach for most people.
It is not a free and open platform.