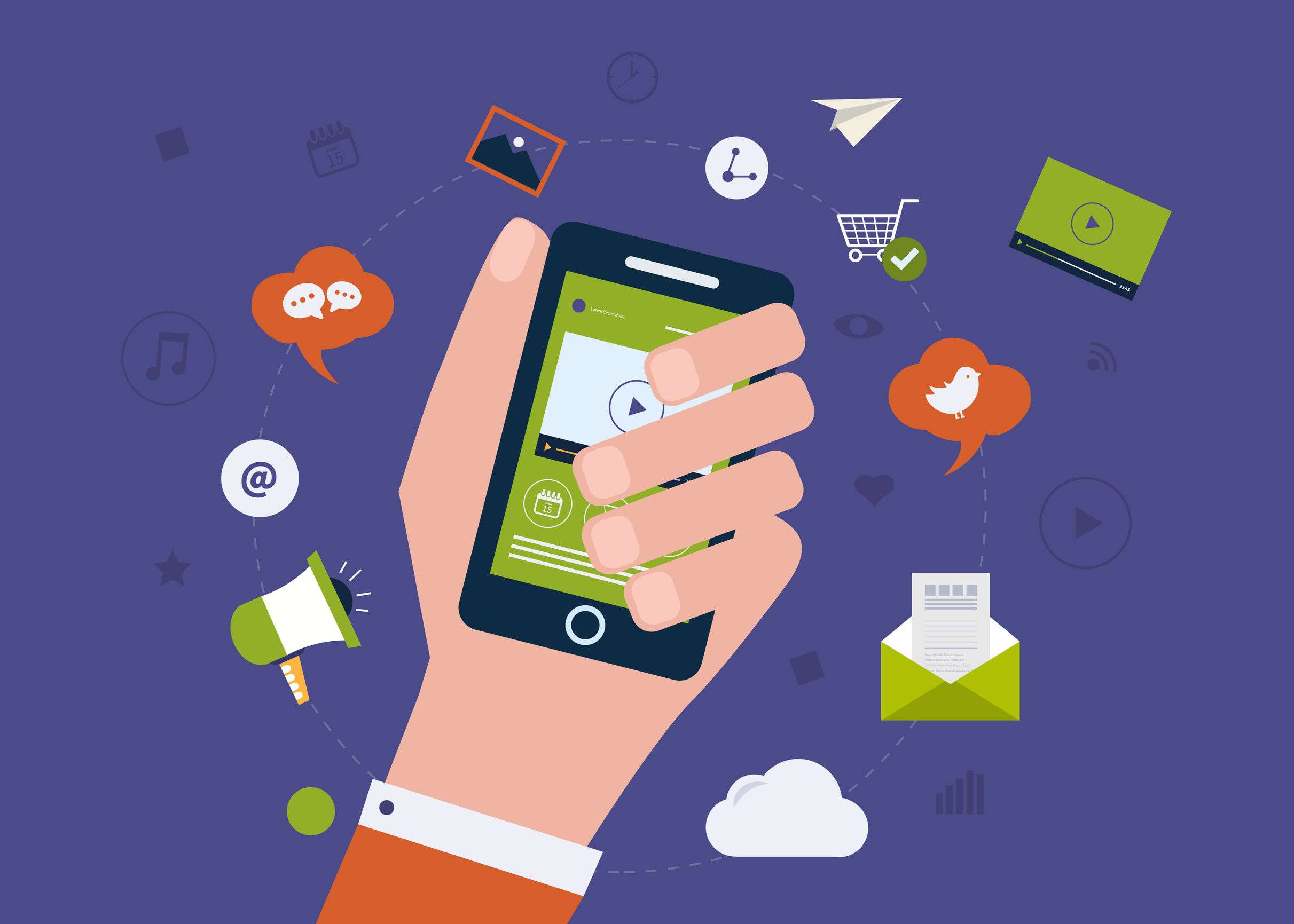 Marketers must keep up with the latest mobile marketing trends as mobile devices become more and more integrated into consumers' daily lives. You can improve your mobile experiences and meet your customers where they are, by taking advantage of the insights provided by these trends.
The following are four trends in mobile marketing and their impact on marketers:
The market for SMS marketing is far from saturated
The way we buy things is constantly changing
It's a 'next level' indicator of brand affinity
The gap between the generations is not as wide as you might think
The market for SMS marketing is far from saturated
It's a good thing that most people aren't feeling overloaded by text messages and mobile push notifications yet. For one thing, the channel hasn't had the same level of adoption as other marketing channels, such as email.
Despite the fact that the vast majority of consumers want to receive text messages from their favorite brands, only a small percentage of companies are currently sending them. You have a chance here.
With an increase in the number of brand messages, it will be harder to persuade customers to opt in to receiving them. SMS, MMS, and push messages, on the other hand, demand immediate attention when they arrive, whereas email can be easily filtered or ignored if you're not interested.
The way we buy things is constantly changing
The way people shop has changed and is still changing over the last few years. For some, new habits have taken hold. The majority of people have returned to their pre-pandemic lifestyles.
Many current trends will slow or reverse, but mobile commerce is not one of them. Sales are expected to nearly double over the next two years due to favorable market conditions.
According to the Pew Research Center, 15% of American adults are "mobile only." Accordingly, some brands should consider a mobile-only strategy for email marketing and other channels. As the capabilities of mobile devices improve, this percentage is expected to rise.
For the first time ever, consumers are more mobile-centric than ever before, and this presents a huge mobile marketing opportunity for businesses..
It's a 'next level' indicator of brand affinity
To demonstrate a higher level of brand affinity and trust and receptivity to a more interruptive and immediate mode of communication, the mobile opt-in tends to demonstrate a greater level of intimacy with a phone number than an email address.
While a customer's higher level of commitment is unquestionably reflected in a mobile opt-in, marketers must also show the same level of respect. It's important to remember that if you disappoint or abuse your opt-in audience, unsubscribes will happen quickly.
To effectively manage the elevated level of opportunity and risk associated with this demographic, consider tracking and rewarding this audience separately.
The gap between the generations is not as wide as you might think
While it's easy to assume that mobile marketing preferences are vastly different across generations, this isn't always the case.
Email, for example, continues to be the most popular channel for customers to hear from brands across generations, while SMS/MMS and social media are tied for second place in the United States.
Differences between generations are most readily apparent on social media. In contrast to older generations, younger people are far more open to and eager to hear from brands on social media platforms.
Because of this, mobile is still a great way to reach out to customers who come from different generations or are older. Abbreviations and symbols that aren't universally understood by all generations should be used with caution in text messages.