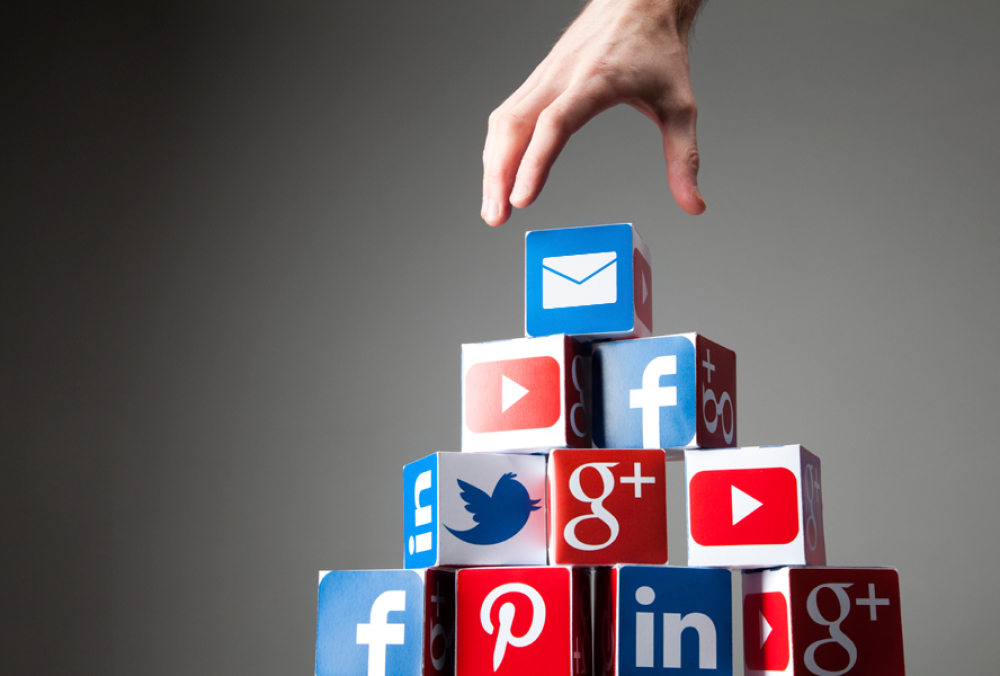 Email marketing is the most effective marketing channel. Marketing goals cannot be met solely by one medium, as sophisticated marketers know. Based on this, we recommend combining email and social media marketing.
To ensure a successful marketing campaign, here are a few tried and true ways email and social media can work together:
Use Consistent Social Media Names
Include Social Icons in Emails
Cross-Platform Messages
Promote Engagement
Use Consistent Social Media Names
Set up a consistent social media presence, starting with your usernames and page names.
It's getting harder to find a brand name that's also on social media. Namify can help you find a brand name that is also available on major social media sites.
Include Social Icons in Emails
This is a quick and easy way to connect messages. If customers are intrigued by your email message but want to learn more about you before responding to the call-to-action, your social media links are readily available.
Most ESPs include these icons in their templates. So just drop your icons into your email template and link to their social profiles!
Also, most email marketing services provide simple email templates with a section to link your social media profiles, so choose wisely.
Cross-Platform Messages
As a small business or agency, you must always reinforce your message. If you're running a promotion (or content topic) via email, keep your messaging consistent. The same goes for contests on Facebook or other platforms.
Luckily, there are great social media graphic designers to help. Those tools allow you to download images to use in campaign collateral.
Remember that loyal users likely follow you on multiple platforms, so don't forget Twitter, Pinterest, Instagram, and other platforms you may use!
Promote Engagement
To boost engagement through both email and social (because we don't like to play favourites), you can take a risk in hosting a particular type of promotion. This campaign is typically referred to as "share more, save more." This campaign involves a little bit more effort than the previous two we have discussed.
This is because it will require a bit of development work on your website to make it successful. More or less, you create an email similar to the one showcased below and promise a higher discount to your audience if they share the sale on their social platforms.
Greater platforms mean more savings for your customers. The development work revolves around tracking this data.This type of offer will expand your brand and sell over many channels. The incentive will encourage more individuals to share! This is common on daily deal sites. These companies will even give you the item for free if three of your friends buy it through your link. What a great way to engage!
Conclusion
Consistent calls-to-action across email and social media marketing channels can increase sales and leads. Create a call-to-actionthat drives an additional action to shorten your buying journeys.
If you want to generate leads, promote a link that allows your prospects to book a meeting with you right away. For example, Appointfix is a cool appointment scheduling platform.
If you use a landing page, make it quick and clean because email and social media users are busy and may bounce. It lets you design custom landing pages for both channels.
The extra effort required to combine these digital marketing strategies will be worth it. You will show that you have a cohesive brand image and marketing intelligence.Keep a campaign calendar to help organize this collaboration.