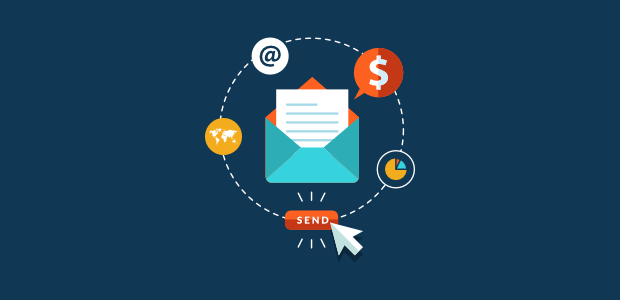 While nobody starts out thinking about the failure of their email marketing campaign, the truth of the matter still remains that it's not as simple as for you sending an email to thousands of people.
Success takes real work, even with a simple idea — there are still steps you have to take in order to ensure you have your desired outcome. Having this goal in mind, here is a list of the dos and don'ts of a successful email marketing campaign.
1. (DOs) Determine who will be on the receiving end of your campaign
Before you get started on an email marketing campaign, you must determine your target. To this end, you will have to build an email list that will include people who have interest in your products or services. But the question is how do you get their email addresses to start with? The solution is very simple: just invite them to subscribe on your website, either by making use of a subscribe button throughout your site or you can get them with an exit-intent popup that will give them option prior to leaving a webpage.
2. (DOs) Set goals for yourself and your campaign
One of the first things you should do when you want to run a successful email marketing campaign is for you to set goals. Ask yourself questions like "what i want to achieve and how do i plan on doing it". Some of the most common goals that you can use for an email marketing campaign are the following:
A. Attracting new subscribers: You can do this by simply letting people know about your business and the value you are offering, which will then bring about a relationship with them.
B. Increasing engagement: Regardless of the fact that you want to make a sale or promote any the services you offer, this goal focuses more on your viewers interacting with your website content, which includes any of your business information.
C. Providing value to existing customers and subscribers: What is that thing that you would like to offer to your loyal customers? Whatever it is, inform them!
D. Bringing inactive subscribers back into the fold: Have you ever noticed any decrease in traffic to your website? Inform your inactive subscribers of what you've been up to and let them know about any new services or products that you are offering.
3. (DOs) Use technology to your advantage
One of the best ways that you can create a successful email marketing campaign is for you to use technological tools that are available to your advantage. These tools, such as the analytics, templates, automation, software integration, and workflows (among others), will help you to send some promotional emails, target emails by demographic, segment for your audience, schedule updates, and quick respond to your customers, all of which are the basis to have a successful campaign.
4. (DON'T) Bombard your readers
While the process of following up on your initial email will show you are invested in your business and your subscribers, you sending too many emails will just turn your readers off and they won't have interest to what you have to offer and that will ensure your all the mailings you send them end up in their spam folders.
A good way for you to plan the number of emails that you send is to wait for 3 days after sending the initial one. Once that is done, you can for wait 3 weeks before you can send another one unless your reader answers with some specific questions, in which case, you should respond immediately.
5. (DON'T) Overuse images
It is a common knowledge that majority of the emails that people open are on mobile devices, and because of data usage limits, many people will just disable images on their phones.
Additionally, images most times take a long time to load, and you will not want your reader's initial interest to just wane as they wait. So, you can add a couple of images, but just make sure that your message gets across in text form.
6. (DON'T) forget to add a call to action
A call to action can be just as simple as taping on a link that will lead to your website or just filling out a subscription form for simply for future content on your site.
No matter how compelling, great, or engaging your email is, if you do not add an actionable link it can lead to failure. After all, just a single email is not enough for your readers to see everything you have to offer.