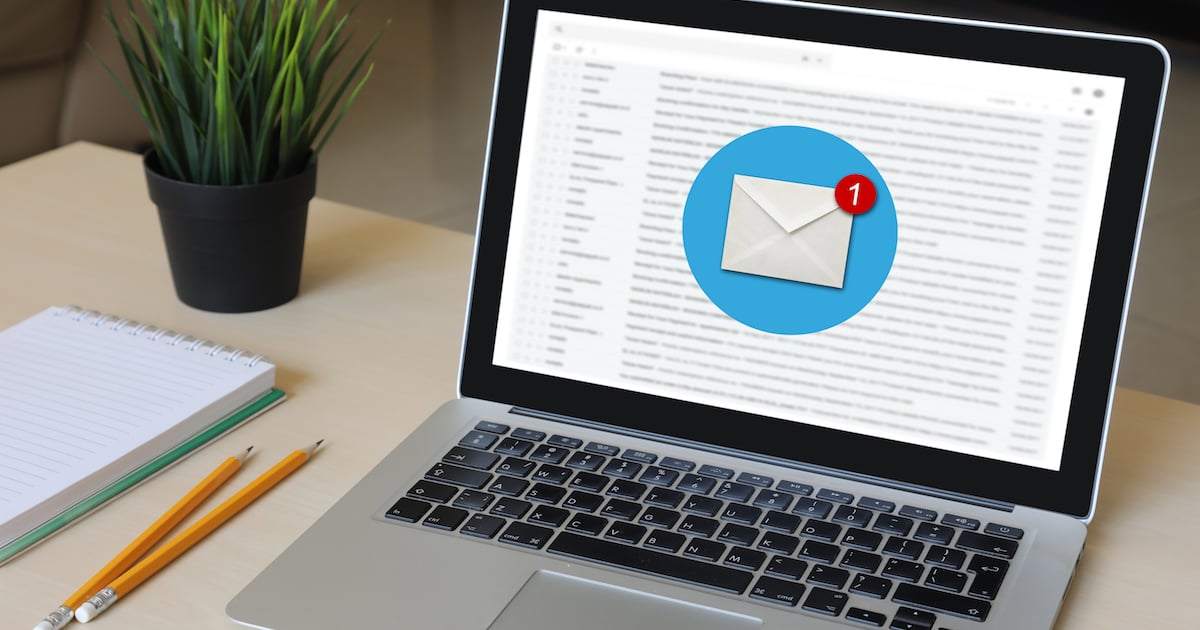 After spending hours planning, designing, writing copy, programming, and segmenting your target audiences, you'll want to make sure they get your email. Sadly, we've all had delivery issues. Most are due to bounces, unsubscribes, and spam filters.
Email bounces are common in email marketing. Unavoidable, but you can maintain a healthy email bounce rate. You can control some things, but not others, so you'll need to adjust your strategy. Learn why emails bounce and how to reduce your bounce rate.
An Email Bounce
Email bounces occur when your email provider is unable to deliver your email for various reasons. According to Better Bounces, over 31 billion emails bounce every day, affecting almost every business. In most cases, a subscriber error prevented your email from reaching the inbox.
Why Email Bounce
Mailbox is full. Most email providers limit storage. Your subscriber can no longer receive emails from you or anyone else.
Bad IP address. A bad email service provider can prevent delivery. The reputation of an IP address is harmed if another marketer sends spam from it.
You were blocked. Instead of unsubscribing, the recipient may have blocked your email address.
Invalid email address. They may have given a false or incorrect email address when signing up.
Types of Email Bounce
Here are the different types of bounces and how to avoid damage.
1. Soft Bounce
A few soft bounces are harmless. They're normal and part of the email bounce rate. A soft bounce usually indicates a problem with the subscriber's email server. Plus, soft bounces are fleeting.
This means your email server will try to resend the email several times over hours or days until it is delivered. Most email providers have a standard time for retrying soft bounces. If your email is still undeliverable, your email provider may convert the failed soft bounce to a hard bounce.
If you're getting soft bounces, tweak your campaigns and retest.
2. Hard Bounce
Hard bounces are serious and must be removed immediately to protect your service provider's reputation. You can't reach the subscriber and shouldn't try. Hard bounces last.
Hard bounces indicate a bad email. The subscriber may have entered incorrect information or changed their address. In either case, remove the subscriber and keep sending to the rest.
Don't enter your email address. New privacy laws in Europe and California require subscribers to opt-in for marketing emails.
How You can Reduce Email Bounce Rates
Depending on your list size, a healthy bounce rate is 2 to 3%. Remove hard bounces as soon as possible. With soft bounces, you should take steps to optimize your email delivery.
With your email provider, this is simple and can reduce bounce rates. It allows a specific server to send emails from your domain.
Use of Consent form and Double Opt-in
Use double opt-in features to avoid hard bounces. Each new subscriber will receive an email asking them to verify their email address. Subscribers must physically click "yes" or follow a link to sign up. Assertion: Plus, only interested parties receive your emails.
Their algorithms are always changing. It's critical to know what constitutes spam to avoid getting flagged and harming your ESP's brand.
Don't use trigger words like "money" or "FREE", and don't write in all caps. Sending emails with attachments or exclamation points may appear spammy to readers and reduce engagement. And low engagement can lead to spam filters.
Most ESPs and marketing automation platforms, as well as Better Bounces, provide email bounce diagnostics to help you understand error codes and how to improve deliverability. Your email service provider should also provide tools and information on email bounce rates.
Remove email addresses that haven't been clicked or opened in 6 months. You may decide to send them a re-engagement campaign in the future, but not on a regular basis.
Sending emails to invalid or hard bounced addresses can harm your IP's reputation and cause more bounces. Remove hard bounces from your list as soon as possible. Email hygiene is critical for long-term email marketing success.
Have your list cleaned to remove known bounces and spam traps. In order to avoid being blacklisted, you should remove spam traps from your website.
Put your reputation on the line by continuing to email a prospect who has asked to be removed. To comply with CAN-SPAM, you must delete these emails immediately.
Block Specific Domains and IPs
Consider blocking domains that have caused delivery issues in the past. It is possible to have multiple domains with the same IP address (eg. Never mail to 'Postmaster', 'Info', etc.
Keeping customer data clean and current can be difficult. It's never been more important for email deliverability. ISPs do their best to protect customers from unwanted emails and spam. These ISPs decide if your email gets to the intended inbox. Email hygiene is critical for long-term email marketing success.
Choose a Reputable Email Provider (ESP)
M3AAWG members have a compliance and deliverability team that monitors IP health and works with clients on reputation. Having a strong permission-only sending policy and adhering to industry standards reduces the risk for all customers.